Asia Global Tracking (AGT)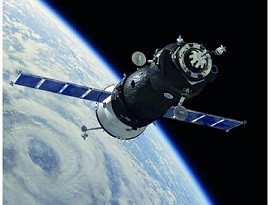 Provider of complete GPS based tracking and monitoring systems. Using the latest international standard equipment, and tailored software solutions, Asia Global Tracking can provide the tools for you to track almost anything, anywhere, anytime.
Fleet monitoring and management is a specialty of ours – but our products cover all possible uses for tools. "Your GPS tracking needs. From a single pet to a fleet of delivery trucks, we have the trusted tracking tools."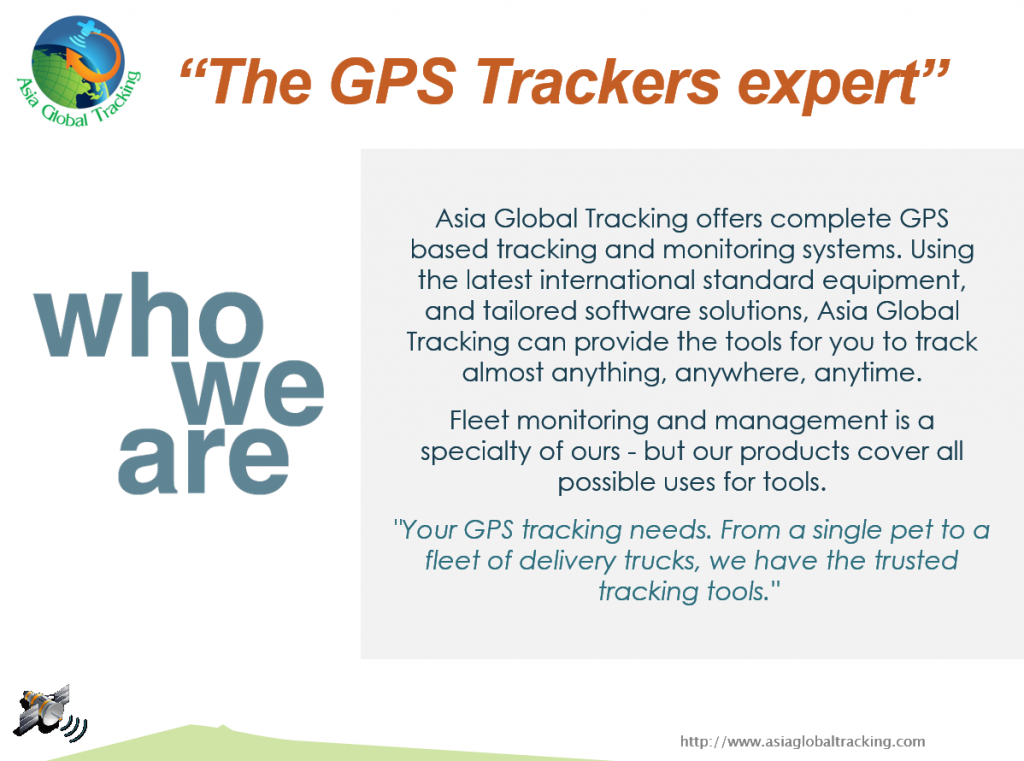 Our Business:
• GPS Trackers Provider
• GPS Trackers Importer & Exporter
• GPS Tracking Application Software
• Fleet Management Solution
• Fleet Management Consultant
Products & Services:
• GPS Trackers:
• Vehicle Trackers
• Personal Trackers
• Pet Trackers
• GPS Tracking Application Software
• Web base Application (via the Internet)
• Windows base Application
• Fleet Management Consultant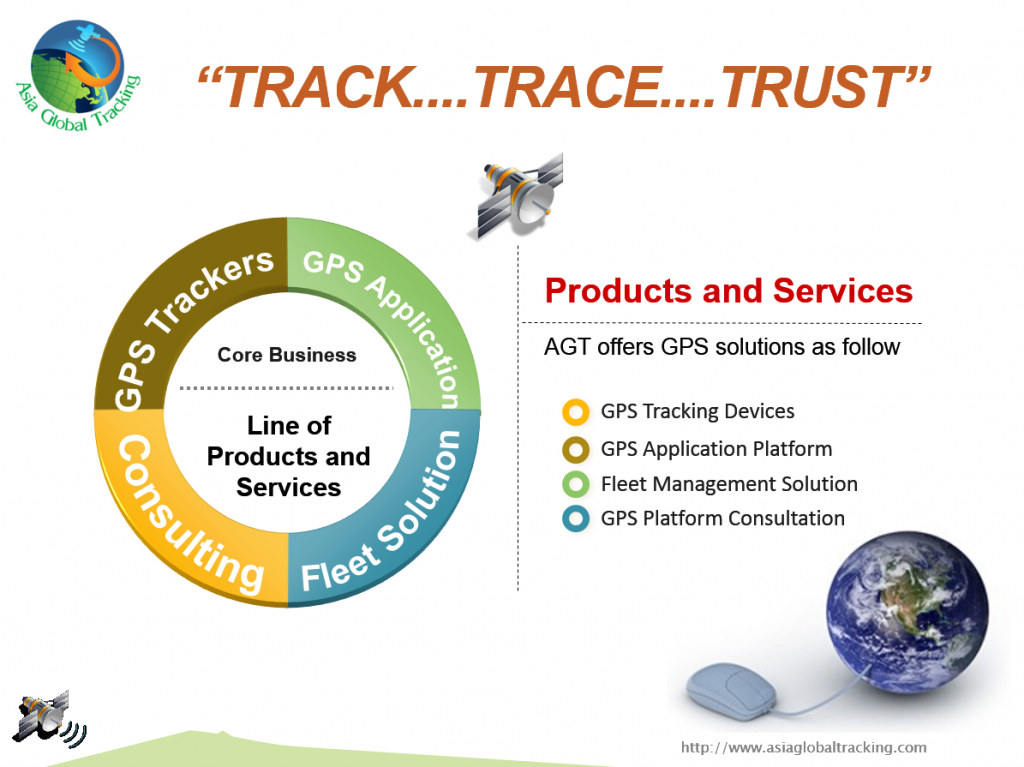 Our Mission:
• To provide creative, intelligent GPS tracking solutions and software for our clients.
• To maintain leadership in GPS tracking solution and Internet based applications.
• To constantly develop the skills of our staff through new technologies.
• To strive for excellence in customer service and satisfaction.
• To create productive relationships between our clients and our staff.
• To contribute to our community through involvement and education.
• To enhance the technical knowledge of others through our own innovations.
• To serve our clients and our staff with honesty and integrity.
Our Future :
Our perception of the increasing need for effective trackers worldwide has been put to our main priority, to the fact that the great number of vehicles theft cases has been increasing at the rapid rate whereas the rate of recovery of the stolen vehicles is still minimal, furthermore, many service providing companies lack proper fleet management system which causes low efficiency of services and reduced profit as the company could not monitor transportation operations. A real-time remote vehicle tracking system is one of the possible solutions to overcome these issues.
Certificates: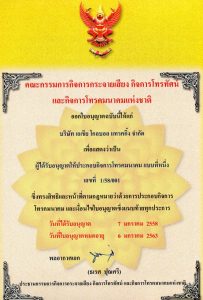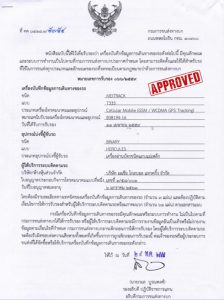 TRACK … TRACE … TRUST
Find the objects you want and the targets you need!